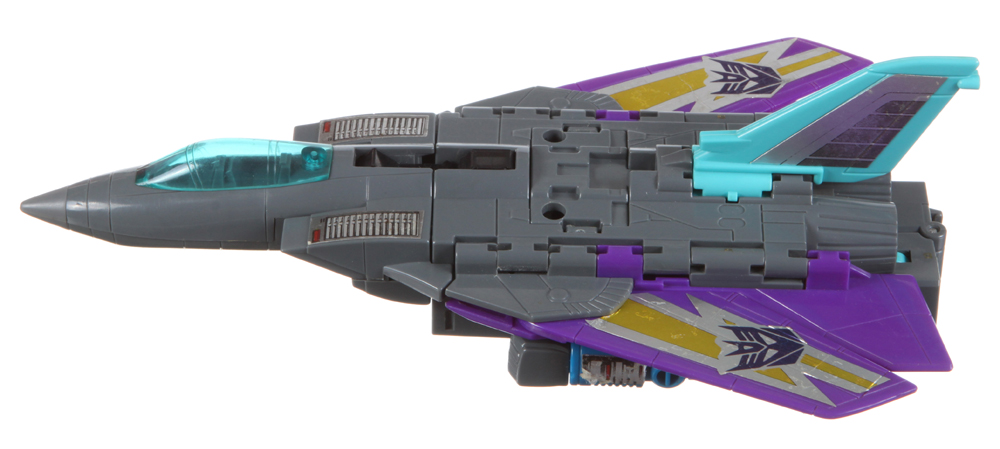 Please Note: This reference image may vary from the actual item for sale, please refer to the condition desciption for particular item details.
Transformers® G1 Darkwing Figure
---
TFL SKUm#:

185770
Condition:
Figure only.
Notes: Tip of nosecone chewed, nosecone connection clip broken off, head rotation mechanism does not work.
Approximate Grade (out of 10): 6
Please refer to video for exact details on quality of stickers, coloration, chrome, and paint particularly if they were not noted in the description. The link is cued to the time figure appears in video.
TFL ID: F4O1
Actual item was reviewed on our Youtube channel as part of inventory preview series 20-17.
Item guaranteed 1980s original and not a re-issue or knock-off unless stated in this description.
Year: 1988
Series: G1
More Info: Collector's Guide Page
Sold Out
Available Quantity: 0
$
25.00
This item has sold. Below are currently available items.