*Rumble looks up at the seeker, thought straining on his face.*
"
Errr well, didn't Megatron give us orders to follow Galvatron? Besides, I want to see what that glowey thing does! You in?
"
*Rumble awaits Dirge's response.*
_________________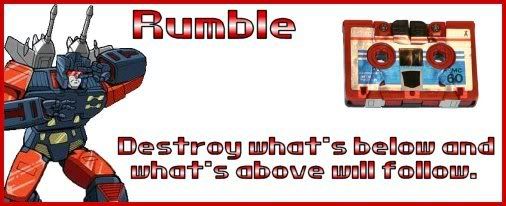 R.I.P, Menasor.
I can't believe I thought Cassettes were the way of the future.
Is +1 on Kups list.
'Cons Have More Fun