*Shockwave glances at the smoking hole left by Megatron.*
"
Yes Lord Megatron.... Let me get you a coffeegon.
"
*Shockwave retrieves the coffee jar from the behind the bar and pours out a mug of black coffeegon, handing it to Megatron.*
"
In answer to your question I am unsure of what transpired here, I have only just come in myself. The reason I am here is to return your Credit Card back to you.
"
*Shockwave takes the incredibly worn-out card from his storage compartment and offers it to his leader.*
_________________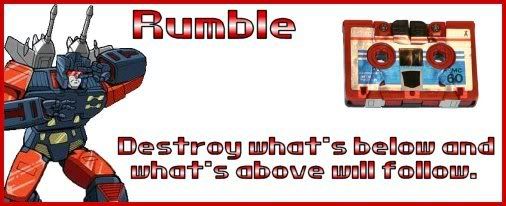 R.I.P, Menasor.
I can't believe I thought Cassettes were the way of the future.
Is +1 on Kups list.
'Cons Have More Fun