Thanks for stopping by! Here are some pictures of the current (near-)entirety of my GoBots collection. It's a
pretty
good
GoBots
collection,
but I guess it's not a
great
GoBots collection, and it's certainly not a
PERFECT
GoBots collection. But we're getting there. In the last year or so, I've been realizing and remembering more and more how COOL these guys are. Sure, the show wasn't all that, and the names left something to be desired, but when I was a kid, a lot of these got as much playtime as Transformers, and many compare favorably to official TF figs. Nevertheless, here it is in all its underrated glory:
Remember to click to expand!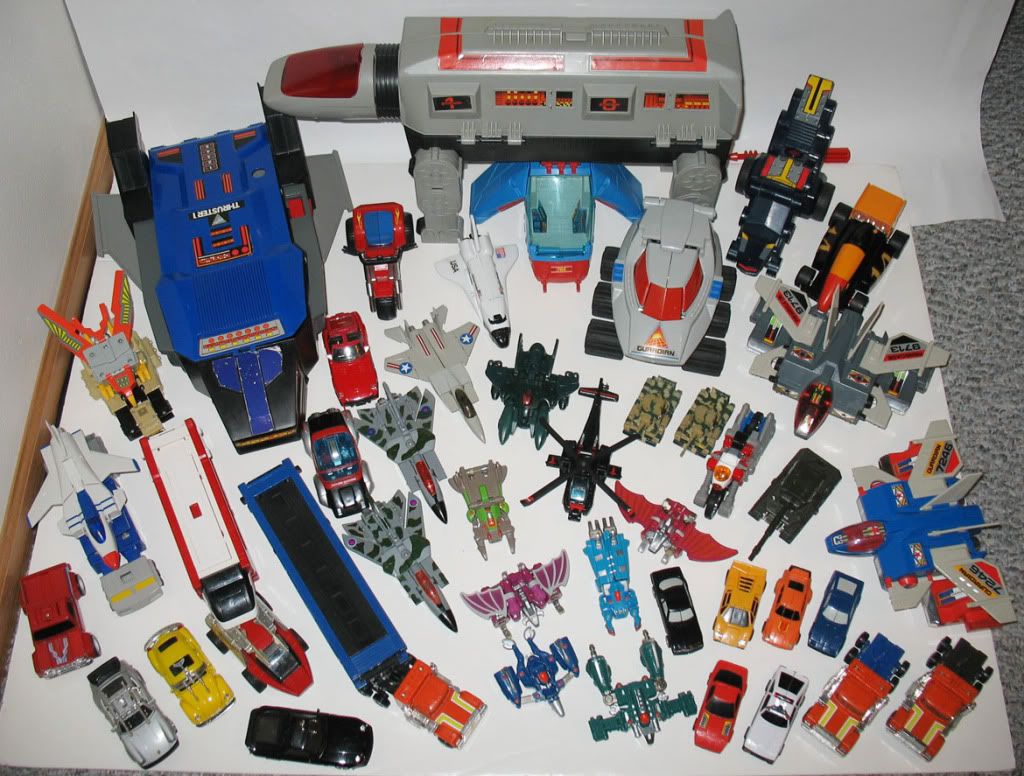 I had to split up the regulars and everything else in alt mode, as there were too many... but by too many I of course mean NOT ENOUGH.
So, to those GoBots curious, ask anything, and I'll answer as best I can to encourage you!
To those GoBots fans, see if you can spot all the Machine Robo or European variants!
Also, see if you can spot the missing GoBots that you'd like to sell me!
I'm still meaning to do toy reviews on these guys, but I'm trying to get new store sections going... (MASK, Thundercats, GI Joe)