Good news for my fellow ThunderCats fans out there! Mattle will be doing a ThunderCats toy line in the style of Masters of the Universe classics. I am so excited and I am already saving up for the subscription. I have Bandai's ThunderCats classics figures and am pretty disappointed in them, not to mention they only released a few then stopped (Mumm-Ra, Tygra, Lion-O). Here is a first look at Lion-O below and a tad bit of info on what to expect. All information is courtesy of my home for all things ThunderCats the ThunderCats Lair aka ThunderCats.org.
ThunderCats.org wrote:
Straight from the horse's mouth at the Mattypallooza panel at SDCC 2015 we're posting reveals of the confirmed Mattel licensed ThunderCats line. Two actual prototypes were shared and are now on display at the Mattycollector booth. Lion-O and Jackalman along with their accessories are standing proudly on display.

Lion-O expected by July 2016, Jackalman by August 2016 with Mumm-Ra as a sub only figure. Shared here are images from the display booth and the slide show.

The figures are in the same scale as the MOTU Classics figures so will display nicely with your collection if you're a He-Man fan too.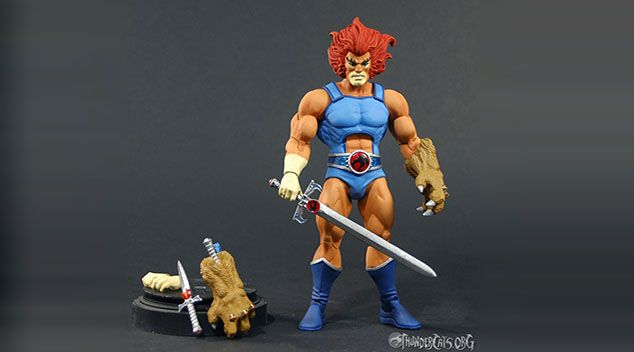 For more details and pictures please visit
http://thundercats.org/2015/07/mattels- ... sdcc-2015/