Nice find Des! BTW, your Zoids DVDs arrived this morning so I'm going to settle down with a big bag of crisps and a 2l bottle of Pepsi and veg out watching it whilst Mrs S is out today....
Thanks for the DVDs!
Also, this arrived this morning and I've already assembled him;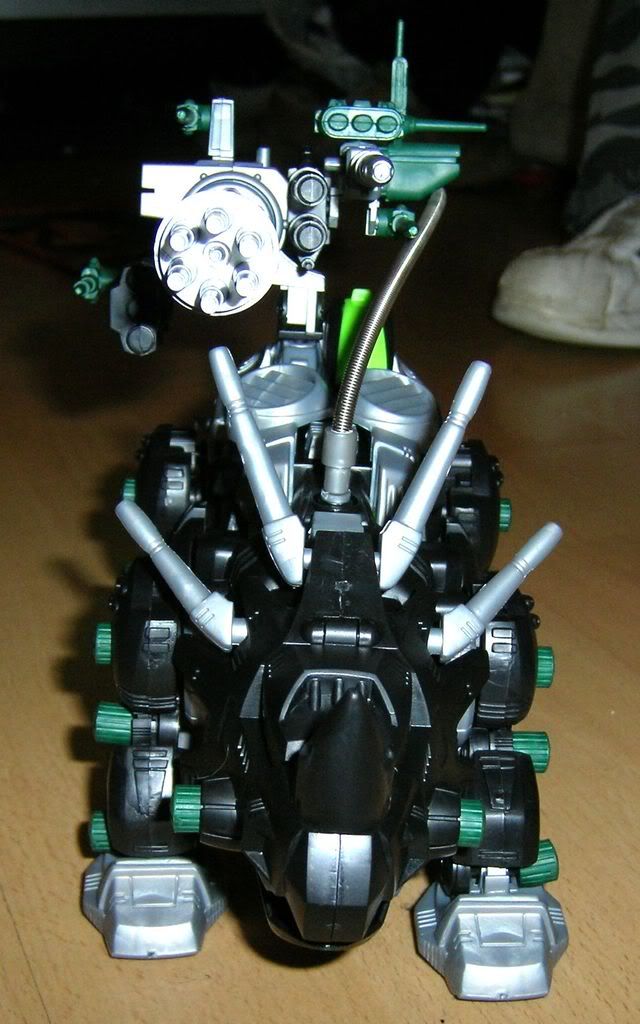 There's some real interesting "contradictions" going on with this Zoid. First off, the rear box-art shows twin gatling guns on his back, which is wrong;
Then, there's some mis-spelled stickers. On the box, there are stickers on him that say "cution" instead of "caution", and lo and behold, the actual stickers in the box also say "cution"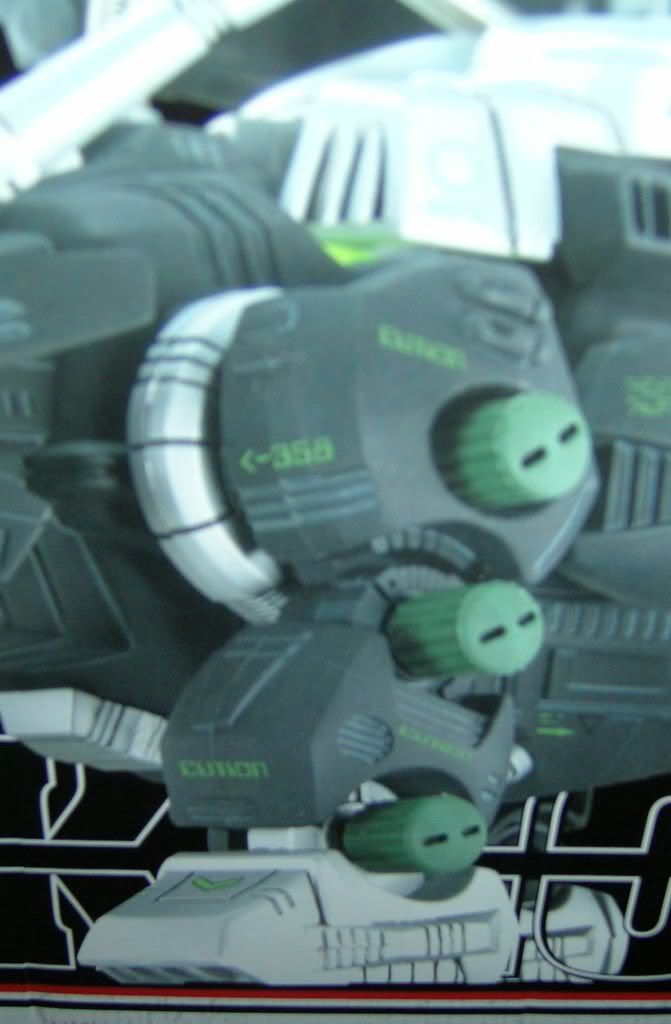 However, really oddly, when I look at the picture on the front of the assembly manual, the stickers on that Zoid do say "caution", which is just plain weird!