Hot Rod wrote:
captainamerica wrote:
I think he means ROTF, not Classics. But if I'm wrong, I'd LOOOOOVE to see pics.
No classics. Watch Countdowns link it's ace!!!
I stand corrected. Here's some pics:
Optimus + Treadbolt + Jetfire's armor:
Magnus + Jetfire + Treadbolt's armor: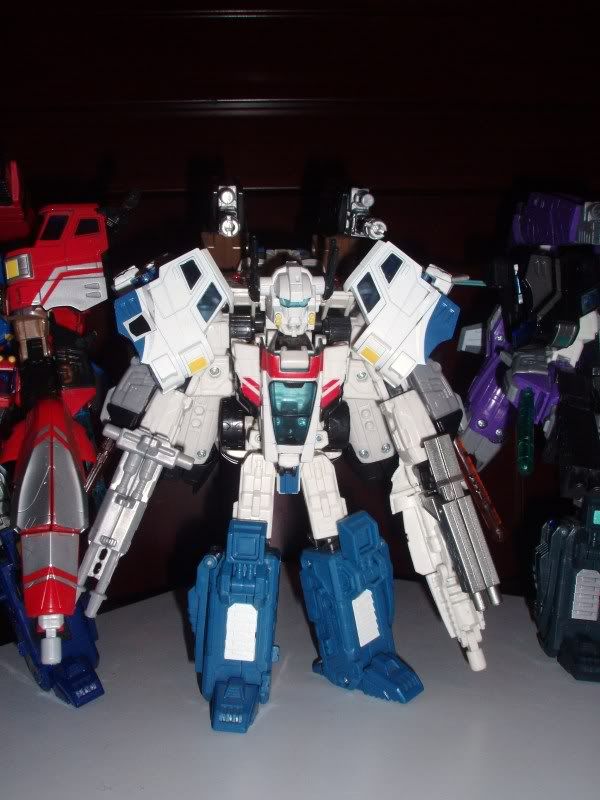 Nemesis + Dreadwind: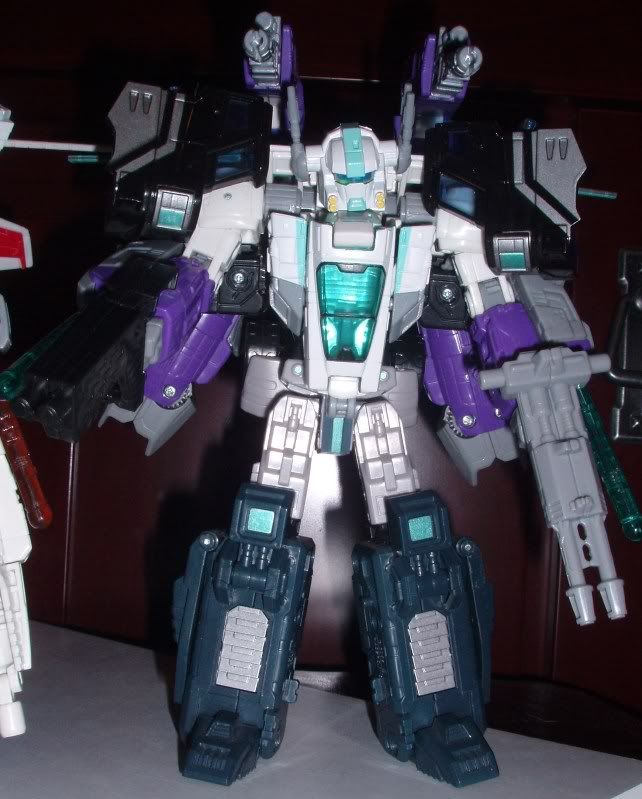 I played around with the conversion a bit and found that you can fold the piece that supports air foil (big gun) in truck mode around Jetfire's, um, crotch (?) to stabilize the 'super mode'.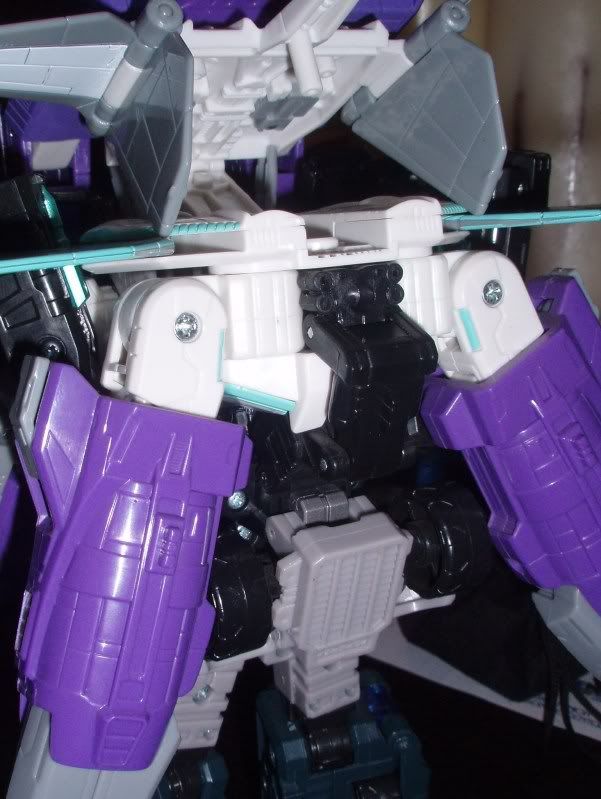 This should be done before folding the boosters down.