Moderator: Jose
Martial Arts Warrior
Posts: 1175
Joined: Thu Nov 15, 2007 6:34 am
Location: Washington State
Hey guys. Haven't been around for awhile, I've been busy cooking up some burgers:
Custom Rank 4 U! Ask an Admin!
Posts: 626
Joined: Sun Jun 14, 2009 8:23 pm
Funny!
PETER IS GOD!
Ground Assault Commander
Posts: 1334
Joined: Fri Aug 08, 2008 7:55 pm
Location: Busting roads! One mile marker at a time.
That's one hell of a burger! Fit for a king...or some hungry dinobots!
So what all's on there? I see a hell of a lot of meat, cheese, bacon, lettuce, tomato, onion rings...
Espionage Recon Leader
Posts: 2053
Joined: Sun Sep 09, 2007 11:03 pm
Location: moonbase two
I want one too thoses look great
To know others you must know yourself first!
The bigger they are the bigger thud they make when they fall!!!
http://www.transformerland.com/forum/vi ... 9520#89520
Martial Arts Warrior
Posts: 1175
Joined: Thu Nov 15, 2007 6:34 am
Location: Washington State
Roughly (in order of assembly, off the top of my head):
1 lb bun (approximately 12" diameter unsweetened panera bread from a local Mexican bakery)
1 lb chili
1/4 lb cheddar cheese
1 lb onion rings
1.5 lb veggies (lettuce, tomato, pickles)
3 lbs fresh ground beef (literally fresh ground. I grind it myself using Top Sirloin with a touch of Brisket for flavor & fat)
1/4 lb cheddar cheese
1 lb Fried Fresh Chicken Breast
1/4 lb swiss cheese
1/2 lb Honey Ham
1/4 lb Pepper Jack cheese
1 lb Bacon
It ends up tipping the scales at 8 lbs 7 oz when it's cooked. The weight my son was when he was born. We call it the Alexander the Great burger (his middle name).
He was about a year old in this pic:
The T-shirts I'm working on will have the smily happy faces of the victi... err, customers on the front, and a picture of the leftovers and queasy looking very full customer with the words "Alexander the Great Conquered My (down arrow)" on the back.
Father Time (Admin)
Posts: 6398
Joined: Mon Dec 29, 2003 1:12 am
Location: 90482 Orcus
Contact:
1. Is this one of those restaurant things where if you finish it, you get a prize or something?

2. Is this one of those restaurant things that causes America to be the most .... nevermind.

3. Your son's middle name is "Alexander" or "Alexander the Great"?
If A), good, strong middle name. If B) you are epic.

Martial Arts Warrior
Posts: 1175
Joined: Thu Nov 15, 2007 6:34 am
Location: Washington State
1. I'm kind of like Marvel. You get a "no-prize". (I.e. I'll change the shirt to reflect the fact that you have the stomach the size of a whale). Nobody's came close yet. There's this one restaurant I saw on TV that ticks me off... they offer a $500 prize for finishing a 12 lb something or another... considering that's physically impossible, they might as well make it $20k or $2 billion dollars.
2. No, this isn't one of those things that causes America to be obese. This thing only comes in at about 11,000 calories.
There are four things that primarily cause America to be obese (in the order of importance, based on my personal beliefs):
a. Laziness. If you work more, or work out more, your body needs more fuel.
b. Cheap, processed ingredients (see McD's, ramen, corn-syrup based colas, etc)
c. The overuse of sauces. If you're eating good food, you shouldn't need to douse it in ketchup, "special sauce", tartar, or whatnot. I had a customer that was saying she was going to have to come in less, because she was gaining to much weight... so I did the math for her. She always got extra sauce on her burger (2oz), plus a 2 oz cup of sauce for her fries. That's roughly 600 extra calories she was consuming, twice a week. (Probably not entirely) Coincidentally, she has gained 15 pounds in the last year. 1200 (calories/week) X 52 = 62,400. At roughly 3500 calories per pound, that's nearly 18 pounds! I showed her the math, and explained that she'd have LOST weight, if everything remained the same but she cut out the extra (and completely unnecessary) sauce. Her response, after cutting back: "Holy crap, your burgers are even better! And these a *good* fries".
The moral: You need sauce to disguise bad (i.e. fast, over-processed, or poorly cooked) food. If it's good, it should stand alone.
d. The complete and utter loss of the concept of "serving size". A portion should be the size of your fist, not the size of your head, people. You shouldn't ever be eating more than 3 fistfuls of food at one sitting, unless you're athletic, or blue collar. (The primary consumers of the Alexander the Great are commercial crabbers that are burning roughly 10-15k calories a day when out at sea... otherwise, it's meant to serve a family of at least four (with leftovers!))
3. I *knew* some smart aleck was going to say that. No, I'm not that epic
I just needed a good, strong Germanic name that wasn't *too* German. While it may be too soon still, his current nickname is Dai-Ichi.
Father Time (Admin)
Posts: 6398
Joined: Mon Dec 29, 2003 1:12 am
Location: 90482 Orcus
Contact:
I like your interesting restaurant-owner perspective on the American problem, and I think you summarized your four points well.
Alexander the Great was Macedonian, wasn't he?
Frederick the Great is always a comparable good German name, but I don't know if his austerity would approve of your burger
It's also true what BT says about these crabbers... Wisconsin has a long history of logging, and a lot of the loggers that worked here would consume (and burn!) upwards of 12,000 calories a day when they used hand tools. And those guys were all TINY by modern standards...

Warrior With No Equal
Posts: 2156
Joined: Sun Aug 12, 2007 11:41 pm
Location: The Axalon really crashed in prehistoric Oklahoma.
Now that looks like a burger that would destroy me, but I would give it a good run. That thing looks mighty good. Hope the biz is doing well Banzai-Tron!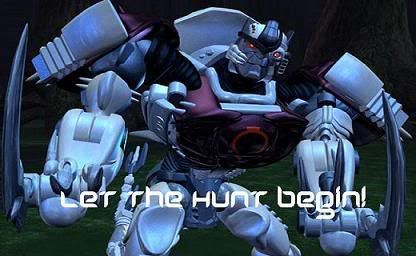 R.I.P. Menasor