Moderator: Jose
Noob
Posts: 2
Joined: Sun May 29, 2011 9:24 pm
CAN ANYONE TELL ME WHO THIS IS THANKS
City Commander
Posts: 481
Joined: Wed Jul 29, 2009 2:47 pm
Location: Deep Beneath Cybertron
Universe Cyclonus and his Targetmaster Nightstick.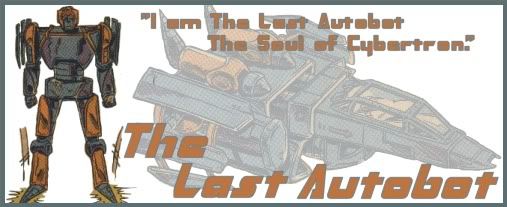 Noob
Posts: 2
Joined: Sun May 29, 2011 9:24 pm
THANK YOU
Ground Assault Commander
Posts: 1334
Joined: Fri Aug 08, 2008 7:55 pm
Location: Busting roads! One mile marker at a time.
Rotate that left leg around and he'll look a lot better.

Welcome to the forums by the way! Stick around and introduce yourself.