Jose wrote:
Nice job, Nathan. I like the watches.

Omega can take a lot less space by displaying it with two tracks instead of four.
The watches are cool they where a random score. Interestingly one is branded quartz and the other has Ansett which was an Airline here that no loner exists. I'm guessing they where handed out to young passengers on flights. Like in little gift bags with coloring in books and random stuff like that. I've also just bought a Takara Jet in blue boxed. I'm still awaiting it's arrival but I think that one will be my new watch to wear LOL.
Omega is now displayed on the table there without the other junk that's there. In base mode he fits perfectly on an angle and still has enough room for him to roll around the track.
I'm always changing the display though or transforming them.
The top two shelf have He-man figures but I'm going to move them to another room where I have the rest of them and give that whole unit to TF.
Here's the full display: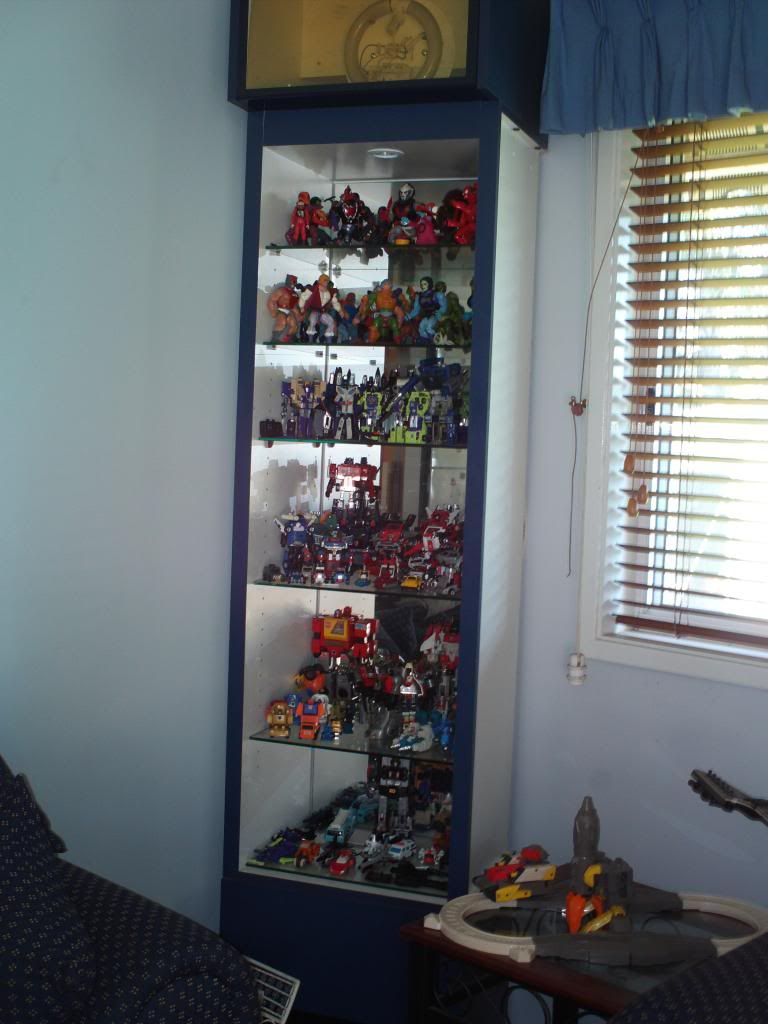 And a better look at the watches:
_________________
But Hopefully this is Interesting.