THIS GUY just arrived today:
Looking him over, I'm reasoanbly sure he's legit - in as must as all of the bodies appear to have the relatively light, tell-tale wear of toys that certainly well-cared for, but ~28 years old never the less: Minor yellowing, chrome & paint wear, slight oxidation on the bolts, sticker fading & wear (where there ARE stickers!) you get the idea.
But there is ONE THING that's buggin' me: HOT SPOT's two
guns
. They're
different
, and one
doesn't fit
anywhere:
Other differences include the end of the barrel, and some areas which look smooth on the "correct" one (the one that
fits
) that appear to have a texture (what we in automotive would call "stipple grain") applied to them.
What there a variant of Hot Spot with smaller hands-holes? (and thus a different sized gun? handle) Or is my gun a KO? (Or is my
Hot Spot
?!)
Oh yeah, and one more thing, just about the
design
...: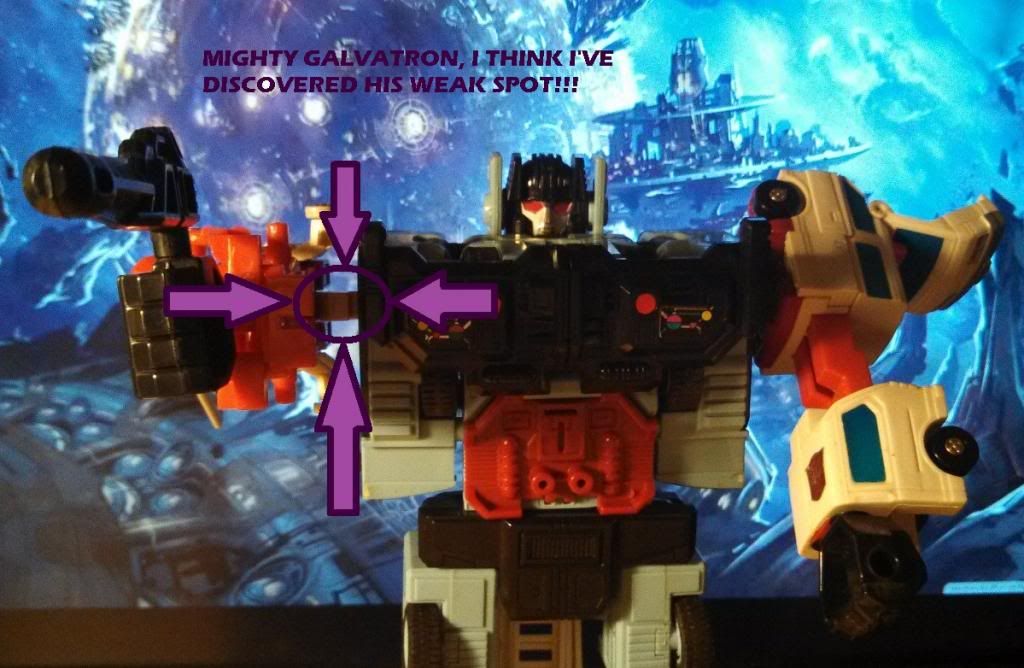 _________________
"One's ultimate truth lies in one's molecular structure."