catgut wrote:
lol well i hope this is right ?
The way I understand it is you update your post in the sale thread, then in here you just need to post 'Updated: For Sale List, Transformers.' Or whatever list it is you have updated. That way potential buyers know that you have updated and where to look.
I think its a good idea Des, bravo.
Rumble.
_________________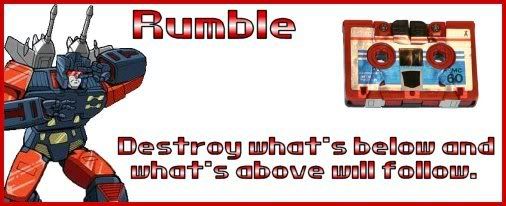 R.I.P, Menasor.
I can't believe I thought Cassettes were the way of the future.
Is +1 on Kups list.
'Cons Have More Fun