Hey Blaster, welcome.
LD2062 wrote:
Its a great sig. Rumble do you do the artwork or is there a site on the web where you find such great drawings?
I wish I could draw like that! Check out my fan art thread to see my attempts. Normally I just search the net for images to use, but Blaster found that one for me.
Rumble.
_________________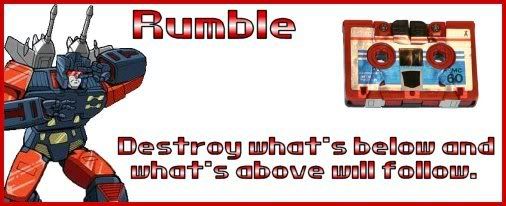 R.I.P, Menasor.
I can't believe I thought Cassettes were the way of the future.
Is +1 on Kups list.
'Cons Have More Fun